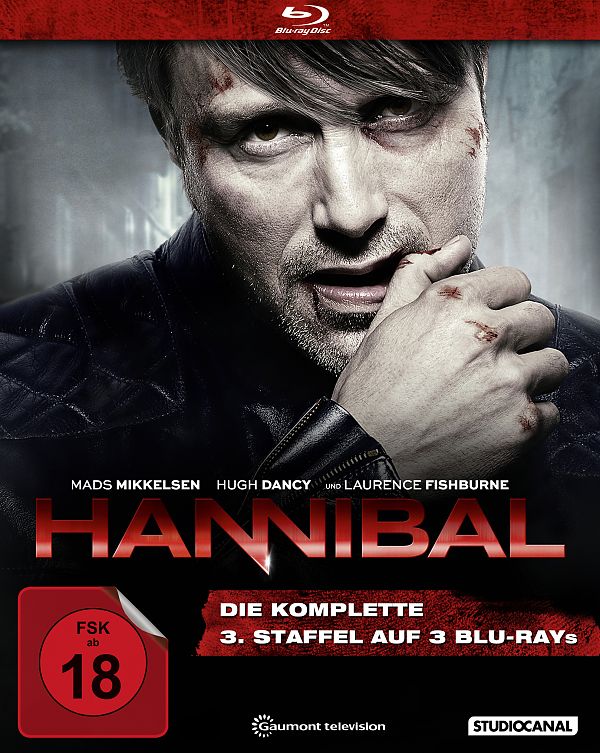 Hannibal / 3. Staffel / Blu-ray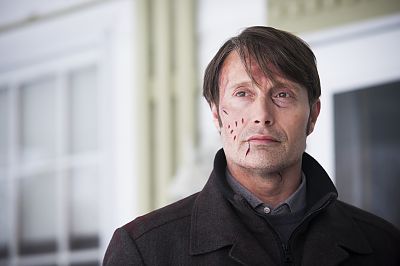 Nach dem schockierenden Finale der zweiten Staffel ist Hannibal Lecter auf der Flucht – und reist, begleitet von seiner Psychiaterin Bedelia Du Maurier nach Italien. Unter gefälschtem Namen starten sie in Florenz in ein neues Leben, aber Hannibals unstillbarer Appetit treibt ihn schnell in alte, mörderische Gewohnheiten. Schon bald sind ihm seine Kontrahenten Will, Jack und Alana auf der Spur – jeder mit einer ganz eigenen Motivation ihn zu finden. Eine nervenaufreibende Jagd beginnt ...
Hannibal / 3. Staffel / Blu-ray
Blu-ray Blu-ray 3er
Krimi, Thriller, TV-Serie, USA 2015, 558 Minuten
FSK Keine Jugendfreigabe
Blu-ray im Handel seit 21.01.16
Extras
Audiokommentar, Dokumentation: "Getting the Old Scent Again: Reimagining Red Dragon", Featurette "Beyond the Mind Palace", Featurette "Avid Fannibals", Featurette "Killer Intentions", Geschnittene Szenen, Gag Reel, Post Mortem Interviews (14 Interviews mit Cast & Crew), Trailer
Darsteller
Mads Mikkelsen (Die Jagd, Casino Royale)
Hugh Dancy (Black Hawk Down, King Arthur)
Laurence Fishburne (Matrix, TV: C.S.I. – Den Tätern auf der Spur)
Gillian Anderson (TV: Akte X, The Fall)
Caroline Dhavernas (Devil)

Stab
Regie: Vincenzo Natali, Marc Jobst, David Slade, Adam Kane, Neil Marshall, Guillermo Navarro, Michael Rymer

Technische Angaben
Bild: 1,78:1 1080/24p Full HD
Sprachen/Ton: Deutsch, Englisch ( 5.1 DTS-HD (Master Audio) )
Untertitel: Deutsch

Angaben zum Vertrieb
Bst.-Nr. 505034, EAN 4006680074115
© 2021 STUDIOCANAL GmbH. Alle Angaben ohne Gewähr.