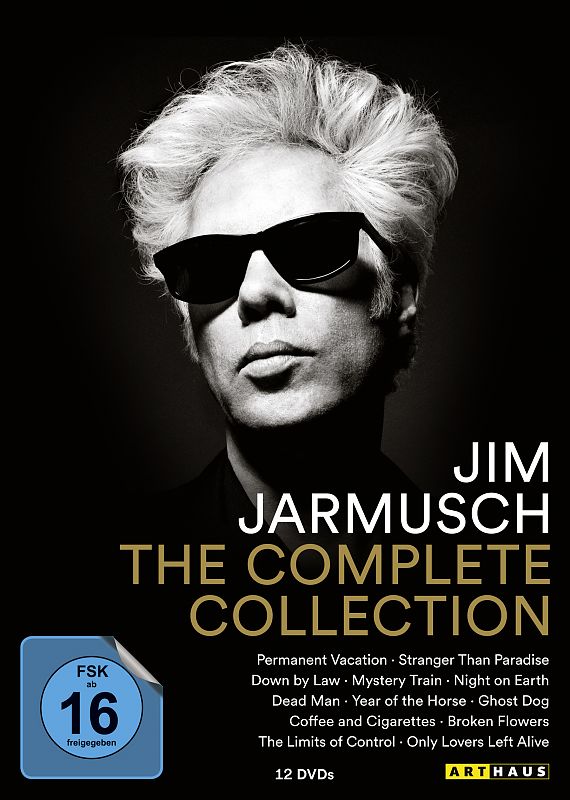 Jim Jarmusch - The Complete Collection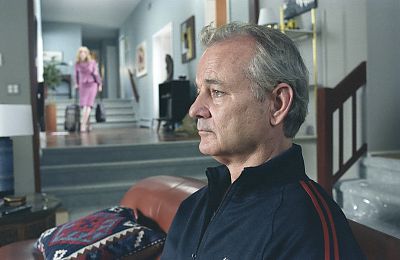 Filmemacher Jim Jarmusch gilt weltweit als wegweisende Ikone des Independent-Films. In einer über 30-jährigen Regiekarriere konnten seine Werke fast alle bedeutenden Filmpreise gewinnen. Mit Klassikern des amerikanischen Independent-Kinos wie Night on Earth, Down by Law und Coffee and Cigarettes hat Jarmusch herkömmliche Genre-Grenzen aufgehoben und seinen lakonischen Stil und seinen Faible für minimalistische Schwarz-weiß-Bilder geprägt. Jarmuschs unverkennbare Vorliebe für skurrile Typen zieht nicht nur die Zuschauer an, sondern auch Schauspielstars wie Johnny Depp, Cate Blanchett, Bill Murray, Forest Whitaker, Tilda Swinton und Steve Buscemi.
Die JIM JARMUSCH – THE COMPLETE COLLECTION vereint erstmals 12 Filme aus dem Schaffen der preisgekrönten Independent-Ikone – vom Debüt Permanent Vacation bis zur Regiearbeit Only Lovers Left Alive aus dem Jahr 2013 – sowie umfangreiches Bonusmaterial in einer weltweit einzigartigen Edition.
Jim Jarmusch - The Complete Collection
DVD Schuber 12er
Komödie, Drama, Krimi, USA / UK / Frankreich / Deutschland / Italien / Japan 1980-2013, ca. 1246 Minuten
FSK 16
DVD im Handel seit 11.12.14
In dieser Box:
Coffee and Cigarettes
Dead Man
Down by Law
Mystery Train
Night on Earth
Permanent Vacation
Stranger Than Paradise
Year of the Horse / Rolling Stone Music Movies Collection

Extras
Zahlreiche Interviews; Dokumentationen; Geschnittene Szenen; Trailer u.v.m.
Darsteller
Johnny Depp (Mortdecai, Die neun Pforten)
Cate Blanchett (Blue Jasmine, Aviator)
Bill Murray (Ghostbusters, Lost in Translation)
Forest Whitaker (Der letzte König von Schottland, The Butler)
Steve Buscemi (The Big Lebowski, Pulp Fiction)
Tilda Swinton (Doctor Strange, Michael Clayton)
Tom Hiddleston (Thor, Die Gefährten)
Tom Waits (Cotton Club, 7 Psychos)

Stab
Regie: Jim Jarmusch
Drehbuch: Jim Jarmusch
Kamera: Tom DiCillo, Robby Müller, Frederick Elmes, u.a.
Produktion: Jim Jarmusch, Sara Driver, Joh Kilik, u.a.
Technische Angaben
Bild: Diverse
Sprachen/Ton: Deutsch (Dolby Surround, 5.1 Dolby Digital), Englisch (Mono Dolby Digital, Stereo Dolby Digital, 5.0 Dolby Digital, 5.1 Dolby Digital)
Untertitel: Deutsch

Angaben zum Vertrieb
Bst.-Nr. 505099, EAN 4006680074764
© 2021 STUDIOCANAL GmbH. Alle Angaben ohne Gewähr.