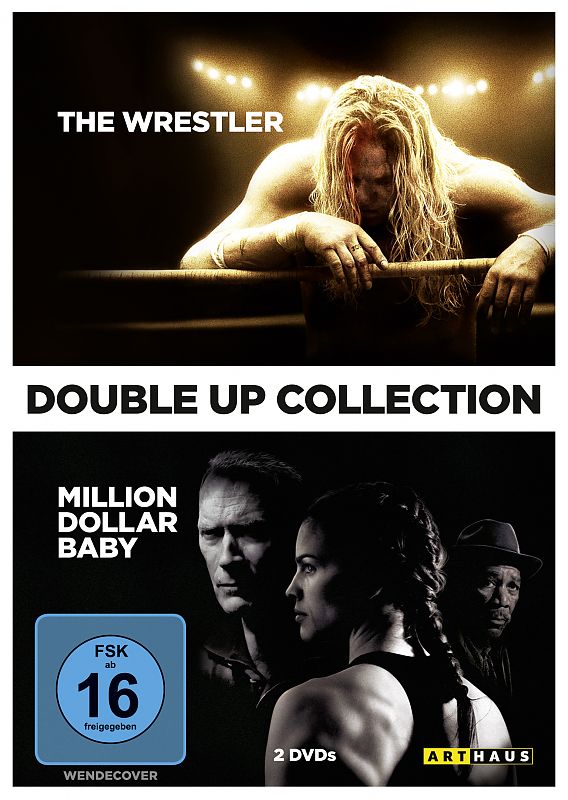 Million Dollar Baby & The Wrestler / Double Up Collection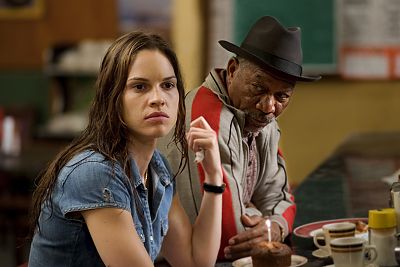 Die beiden ergreifenden Sportdramen "Million Dollar Baby" und "The Wrestler" in einer Edition! Clint Eastwoods Meisterwerk "Million Dollar Baby" wurde mit vier Oscars® (Bester Film, Beste Regie, Beste Hauptdarstellerin, Bester Nebendarsteller) ausgezeichnet. Ebenfalls mit Oscar®-Nominierungen belohnt wurde Darren Aronofskys "The Wrestler", mit dem Mickey Rourke als abgehalfterter Wrestler sein aufregendes Comeback gelang.
Die neue DVD-Reihe DOUBLE UP COLLECTION vereint jeweils zwei Topfilme zum Preis von einem in einer Doppel DVD. Erleben Sie insgesamt 20 Filmhighlights bekannter Stars und Regisseure in einer Sammleredition.
Million Dollar Baby & The Wrestler / Double Up Collection
DVD Doppel
Drama, Sport, USA 2004-08, ca. 232 Minuten
FSK 16
DVD im Handel seit 07.03.13
In dieser Box:
Million Dollar Baby
The Wrestler

Extras
Making of, Interview mit Mickey Rourke, Trailer, Wendecover
Darsteller
Clint Eastwood (Dirty Harry, Gran Torino, Perfect World)
Hilary Swank (Boys Don't Cry, P.S. Ich liebe Dich)
Morgan Freeman (Miss Daisy und ihr Chauffeur, Die Verurteilten, Sieben)
Mickey Rourke (9½ Wochen, Angel Heart, Sin City, Im Jahr des Drachen)

Stab
Regie: Clint Eastwood, Darren Aronofsky

Technische Angaben
Bild: 2,35:1 (anamorph)
Sprachen/Ton: Deutsch (5.1 Dolby Digital, 5.1 dts, Stereo DD), Englisch (5.1 Dolby Digital)
Untertitel: Deutsch

Angaben zum Vertrieb
Bst.-Nr. 504261, EAN 4006680066370
© 2020 STUDIOCANAL GmbH. Alle Angaben ohne Gewähr.