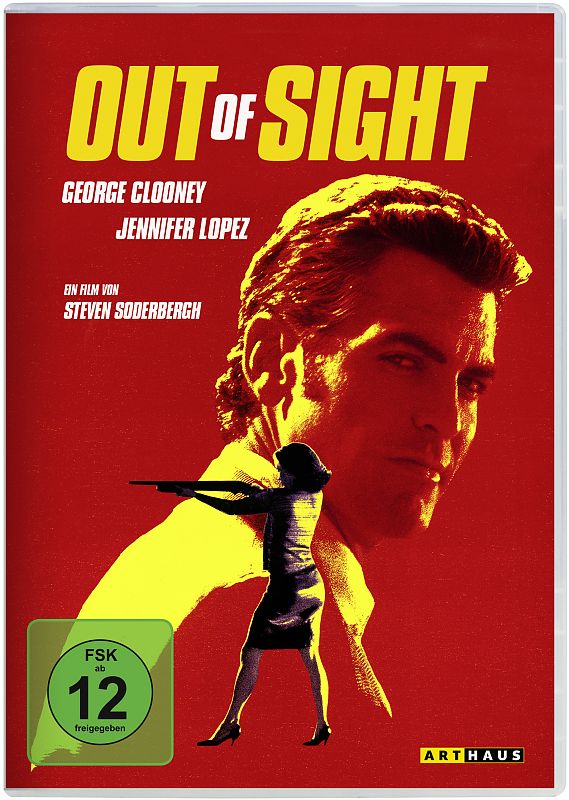 Out of Sight / Digital Remastered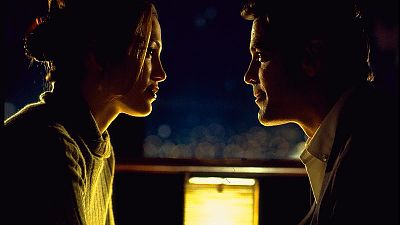 Jack Foley ist der berühmteste Bankräuber im ganzen Land. Als er bei einer verpatzten Geldübergabe erneut geschnappt wird, blühen ihm 30 Jahre Knast. So ergreift er die nächste Möglichkeit zur Flucht und läuft dabei der Bundespolizistin Karen Sisco in die Arme, die er kurzerhand entführt. Dabei funkt es zwischen den beiden, doch Jack plant schon das nächste große Ding …

Steven Soderbergh (Logan Lucky) inszenierte mit Out of Sight einen smarten Genremix, der stets gekonnt die Waage zwischen Action und romantischer Komödie hält. Scott Frank, der das Drehbuch nach dem gleichnamigen Roman von Elmore Leonard schrieb, erhielt dafür eine Oscar®-Nominierung.
Out of Sight / Digital Remastered
DVD
Originaltitel: Out of Sight (Krimi, Drama, Romance, USA 1998), ca. 118 Minuten
FSK 12
DVD im Handel seit 10.10.19
Extras
Audiokommentar von Regisseur Steven Soderbergh& Drehbuchautor Scott Frank, Geschnittene Szenen, Dokumentation - Inside OUT OF SIGHT, Wendecover
Darsteller
George Clooney (Ocean's Eleven, Gravity, Burn After Reading)
Jennifer Lopez (Parker, Manhattan Queen, The Cell)
Ving Rhames (Pulp Fiction, Mission: Impossible, Con Air)
Don Cheadle (Hotel Ruanda, L.A. Crash, Flight)
Dennis Farina (Snatch - Schweine und Diamanten, Der Soldat James Ryan, Wild Christmas)

Stab
Regie: Steven Soderbergh
Drehbuch: Scott Frank, nach der Literaturvorlage von Elmore Leonard
Kamera: Elliot Davis
Produktion: Danny DeVito, Michael Shamberg, Stacey Sher
Technische Angaben
Bild: 1,85:1 (anamorph)
Sprachen/Ton: Deutsch (Dolby Surround), Englisch (5.1 Dolby Digital)
Untertitel: Deutsch

Angaben zum Vertrieb
Bst.-Nr. 506930, EAN 4006680093079
© 2020 STUDIOCANAL GmbH. Alle Angaben ohne Gewähr.