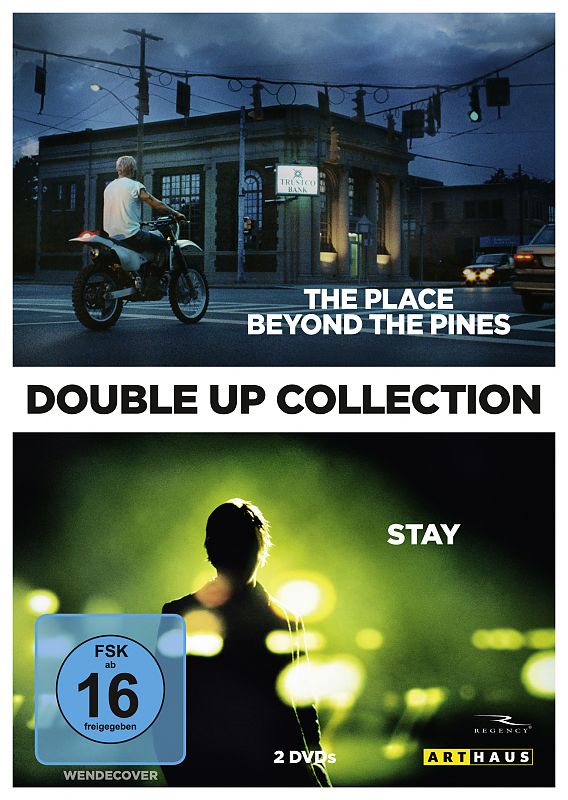 Place Beyond the Pines, The & Stay / Double Up Collection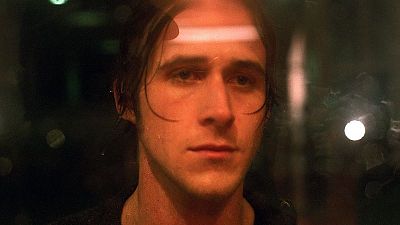 Zwei faszinierende und vielschichtige Thriller mit Hollywood-Superstar Ryan Gosling in einer Edition: Mit The Place Beyond the Pines schuf Regisseur Derek Cianfrance ein grandios fotografiertes Meisterwerk über Schuld, Sühne und Vergebung. Neben Gosling agieren unter anderen Bradley Cooper, Eva Mendes, Rose Byrne und Dane DeHaan. Fesselnd bis zur letzten Minute und mit einer grandiosen Darstellerrieger ausgezeichnet ist auch Marc Fosters wendungsreicher Thriller Stay, in dem Ewan McGregor einen Psychiater verkörpert, der beim Versuch den jungen Kunststudenten Henry zu retten in einen albtraumhaften Psychotrip gerät.
Place Beyond the Pines, The & Stay / Double Up Collection
DVD Doppel
Drama, Thriller, USA 2005-2012, ca. 230 Minuten
FSK 16
DVD im Handel seit 21.05.15
In dieser Box:
Stay
The Place Beyond the Pines

Extras
Featurettes; Geschnittene Szenen; Interviews; Making of; Fotogalerie; TV-Spots; Trailer; Wendecover
Darsteller
Ewan McGregor (Trainspotting, Brassed off, Star Wars, Die Insel)
Naomi Watts (Mulholland Drive, Birdman, The Ring)
Ryan Gosling (Drive, Blue Valentine, Wie ein einziger Tag)
Bradley Cooper (American Sniper, Hangover, Silver Linings)

Stab
Regie: Derek Cianfrance, Marc Forster
Drehbuch: Derek Cianfrance, Ben Coccio, David Benioff, u.a.
Kamera: Sean Bobbitt, Roberto Schaefer
Produktion: Lynette Howell, Sidney Kimmel, Arnon Milchan, u.a.
Technische Angaben
Bild: 2,40:1; 2,35:1 (anamorph)
Sprachen/Ton: Deutsch (Stereo Dolby Digital, 5.1 Dolby Digital), Englisch (5.1 Dolby Digital)
Untertitel: Deutsch

Angaben zum Vertrieb
Bst.-Nr. 505184, EAN 4006680075617
© 2020 STUDIOCANAL GmbH. Alle Angaben ohne Gewähr.