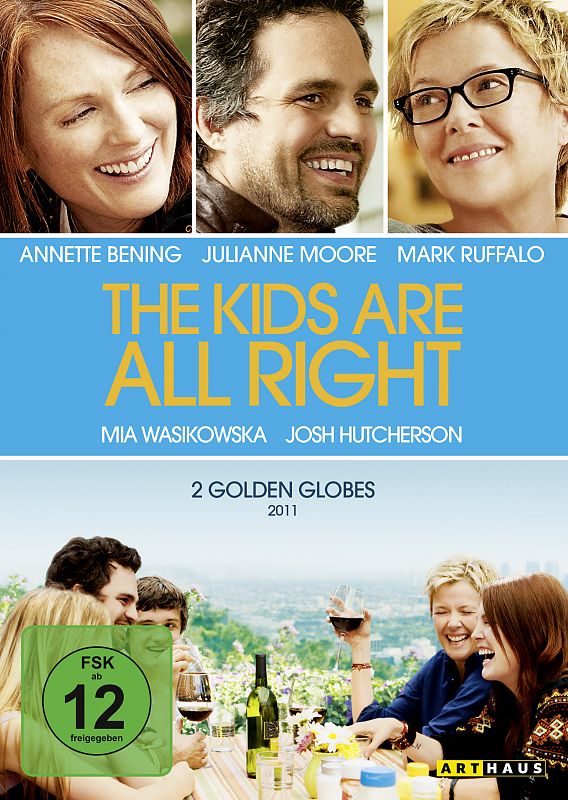 The Kids are All Right / Digital Remastered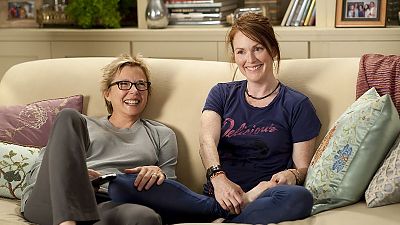 Jules und Nic, ein lesbisches Paar, führen zusammen mit ihren Kindern Joni und Laser ein glückliches Familienleben im Süden Kaliforniens. Als die beiden Kinder jedoch ohne ihr Wissen Kontakt zu Paul, ihrem biologischen Vater aufnehmen und diesen auch gleich zum Essen zu sich einladen, wird ihr Leben gehörig auf den Kopf gestellt …

Die amüsante und zugleich anrührende Familienkomödie mit Annette Bening und Julianne Moore als lesbisches Paar war ein großer Publikumserfolg, der 2011 mit zwei Golden Globes prämiert wurde und daneben für u.a. vier Oscars nominiert war.
The Kids are All Right / Digital Remastered
DVD
Komödie, USA 2010, ca. 103 Minuten
FSK 12
DVD im Handel seit 19.09.19
Extras
Making of, Audiokommentar, Featurettes, Wendecover
Darsteller
Annette Bening ("American Beauty", "Being Julia")
Julianne Moore ("Still Alice", "Boogie Nights")

Stab
Regie: Lisa Cholodenko
Drehbuch: Lisa Cholodenko, Stuart Blumberg
Kamera: Igor Jadue-Lillo
Produktion: Gary Gilbert, Jordan Horowitz, Jeffrey Levy-Hinte, Celine Rattray
Technische Angaben
Bild: 1,85:1 (anamorph)
Sprachen/Ton: Deutsch, Englisch (5.1 Dolby Digital)
Untertitel: Deutsch

Angaben zum Vertrieb
Bst.-Nr. 506938, EAN 4006680093154
© 2021 STUDIOCANAL GmbH. Alle Angaben ohne Gewähr.